Construction of Aluminium Frame Over Sitting Toilet
Since young, Hazel had always adopted the squatting position to empty her bowels. But the situation changed when she moved into her condominium. No self-respecting architect would put squatting toilets in condominium units...
But this gutsy lady solved her problem by getting a contractor to construct this aluminium structure.
Don't be surprised...others have gone further than what Hazel did. Have you heard about brick and concrete structures?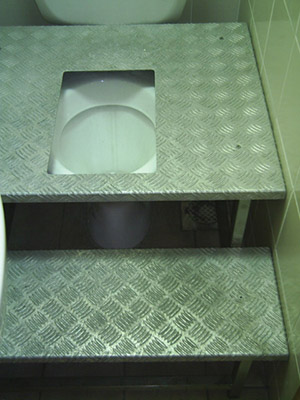 Close This Aluminium Frame Page